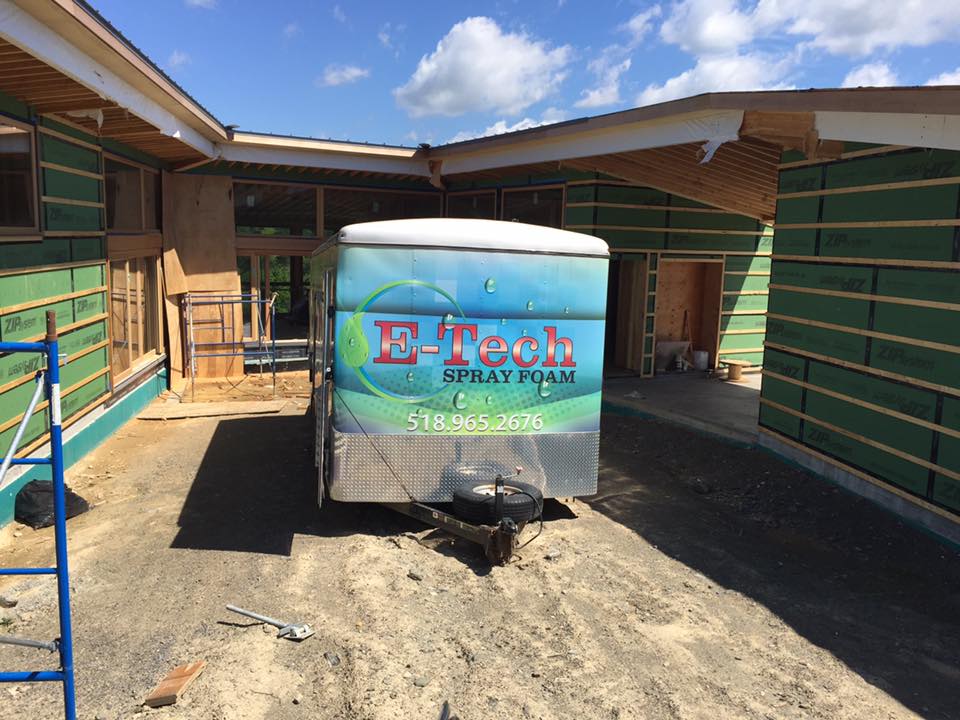 When you want top-quality workmanship and unbeatable customer service from your insulation company, E-Tech Spray Foam is your answer. Serving homes, businesses, and commercial properties throughout the Albany area and beyond, we're here to bring you the absolute best in spray foam insulation so you can maintain a healthy, comfortable environment indoors.
Interested in learning more about our insulation services? Don't hesitate to reach us by phone or email today!
Bringing You the Benefits of Spray Foam Insulation
By providing insulation services like sealing windows and installing insulation in attics and basements, we protect local properties from energy loss, moisture intrusion, indoor air pollution, and even excessive noise. Spray foam insulation offers countless benefits, and it's our job to ensure you enjoy these benefits to the utmost.
Our Background in Construction
Believe it or not, the owner of E-Tech Spray Foam actually started out building homes. Unfortunately, whenever this company would subcontract work to local insulation contractors, he was never fully satisfied with their results. These lackluster jobs led him to start his own insulation company so he could ensure excellent results for all of his clients.
Since then, we've spent the past 5+ years mastering the craft of spray foam insulation, and we're extremely confident in our skills and expertise. That's because we don't do anything half-way. We knew that if we wanted to strike out into the insulation installation field, we'd have to do it the right way—and that meant devoting years to in-depth training and even getting certified to install products from Lapolla, one of the most reputable brands out there. 
Our Commitment to Greatness
This commitment to top-notch workmanship is the cornerstone of E-Tech Spray Foam's operation. Our highest priority is delivering effective, long-lasting insulation services for Albany-area homes and businesses, no matter what. We're true perfectionists and never settle for "good enough." We strive for excellence at all times. 
Plus, our background in construction means we have an intense understanding of buildings and design. This allows us to approach all of our insulation services with a rare insight into how insulation works within your structure, and how it fits into new construction projects, as well. So, whether you're replacing old insulation in an aging house or you're adding fresh foam insulation to a brand-new building, you can count on us for the best workmanship and expertise in Albany and beyond.
Ready to enjoy an energy-efficient home or business? Call E-Tech Spray Foam today for your FREE estimate!