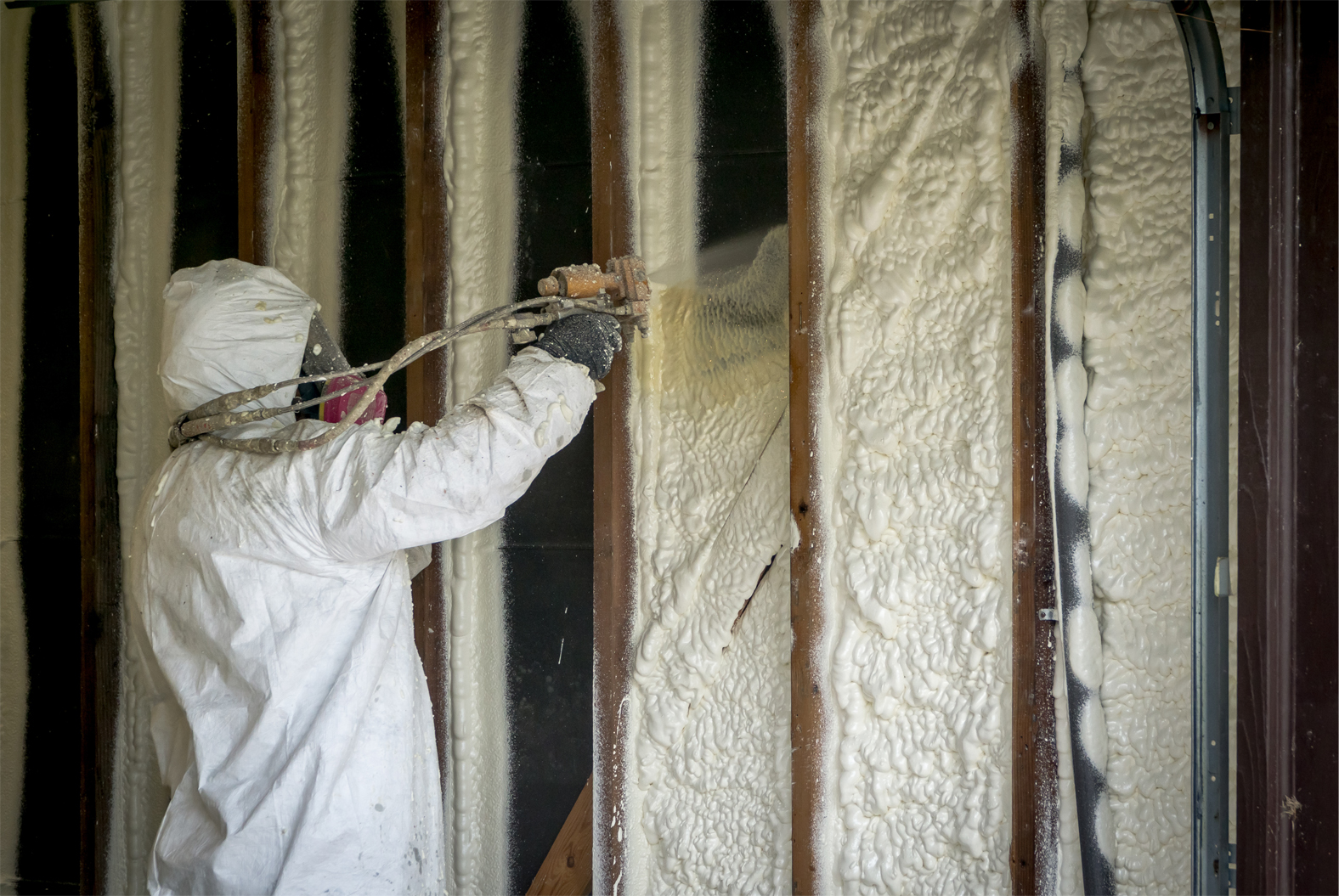 Properly sealed walls provide moisture protection, energy efficiency, and increased comfort in homes and businesses alike. If you find yourself in a situation where you're dealing with ineffective insulation or your walls have no insulation at all, then it's time to call on the experts at E-Tech Spray Foam for insulation installation. Serving Albany and the nearby areas, we're the team you can depend on for expert cavity wall insulation and internal wall insulation. Call us today to discuss your options for foam wall installation or to schedule an appointment for service!
Spray Foam Wall Insulation
At E-Tech Spray Foam, we work exclusively with spray foam wall insulation products. One reason for this is because building codes have changed over the years with regard to the placement of studs and 2×4 framing. With these new codes, other forms of insulation, such as batt insulation and cellulose insulation, take too long to install because they need to be cut to size in order to fit. They also tend to sag over time and generally lack the ability to provide long-term protection.
By contrast, spray foam wall insulation:
Is easy to install
Creates a superior seal
Significantly increases the energy efficiency of your home or place of business
If you need external or internal wall insulation for your residential or commercial space, spray foam insulation from E-Tech Spray Foam is your best bet. We can offer you help with everything from insulating garage walls to insulating exterior walls.
Insulation Installation Done Right
When it comes to insulating the walls in your home or place of business, it's important that insulation is applied correctly. If you turn to E-Tech Spray Foam for help insulating walls, you can rest assured that you'll get a flawless finished product. Our foam wall insulation experts are certified to use top-of-the-line Lapolla spray foam, and we have five years of hands-on experience installing insulation in walls.
So, whether you're in need of cavity wall installation for your building's exterior or you need insulation installation for internal walls, our team has you covered. Just put your trust in our spray foam wall insulation experts, and you'll get wall insulation that meets your needs and exceeds your expectations.
Call Today!
Are you ready to go forward with wall insulation installation? Reach out to the internal and external wall insulation professionals at E-Tech Spray Foam. We're here to offer superior spray foam wall insulation to local property owners in Albany and the nearby areas. Call us right away to schedule an appointment or get a free estimate for our services.