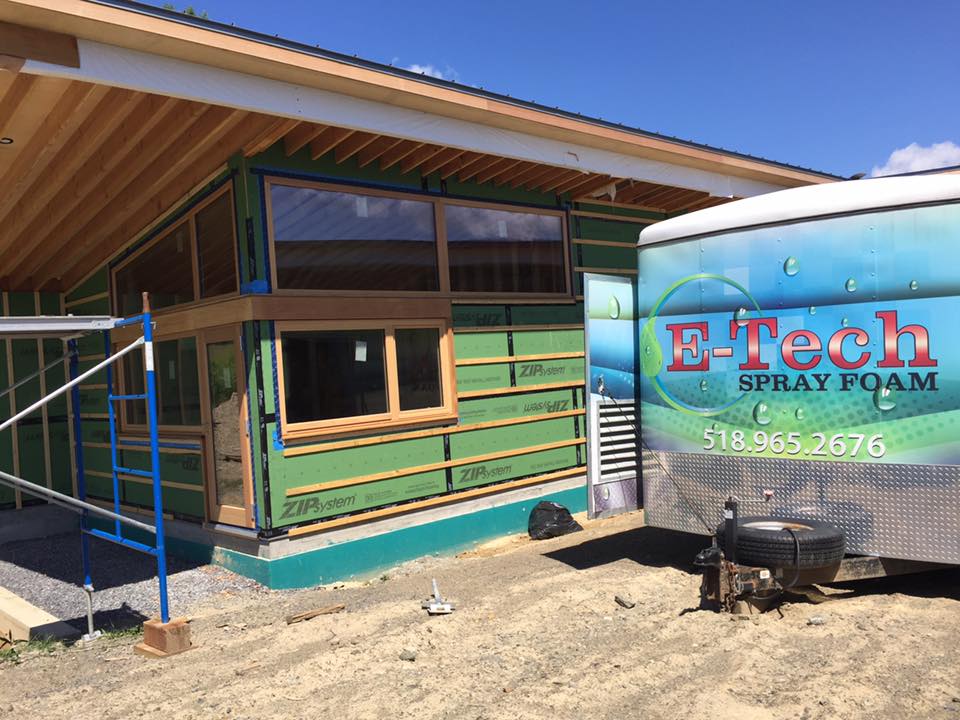 Whenever a new building is constructed, proper insulation is essential. After all, correctly insulating right from the start is more cost-efficient than having to go back later and retrofit insulation. If you're a general contractor in need of insulation services, you can turn to the foam insulation contractors at E-Tech Spray Foam for help with new building insulation. Serving Albany and the nearby areas, we're the insulation installers you can depend on to provide you with first-rate workmanship and exceptional value. You won't find another insulation company that will achieve better results, so call us today to learn more about our insulation services!
Foam Insulation Contractors
At E-Tech Spray Foam, we strive to provide our customers with high-quality workmanship and some of the best insulation products around. Unlike other insulation contractors who use fiberglass or cellulose insulation, we work exclusively with spray foam insulation. Spray foam insulation is both fire resistant and water resistant, and it seals out air and perfectly insulates all at once. If you're looking for an insulation contractor that will provide you with truly superior products that get the job done right, then you've come to the right place. E-Tech Spray Foam is the insulation company you've been looking for all along.
Dependable Insulation Services
When it comes to insulating a new construction, it's important that the job gets done right. The last thing you want is a new construction that's already suffering from poor insulation before anyone even moves in! Fortunately, that's not something you'll have to worry about when you work with E-Tech Spray Foam. We're known for delivering effective, long-lasting insulation services.
When you turn to us for help with your new construction, our foam insulation installers will work tirelessly to ensure that your insulation is installed correctly right from the start. Our licensed and insured insulation contractors will use only the best quality products and application techniques to properly seal and protect your home or commercial space.
Get in Touch With Us Today!
Are you in need of an insulation contractor for a new construction in the Albany area? Look to the pros at E-Tech Spray Foam. It's our goal to be your go-to insulation company in the area, and we can't wait to put our expertise to work for you. Pick up the phone and call us today for more info on our insulation services or to get a free estimate!