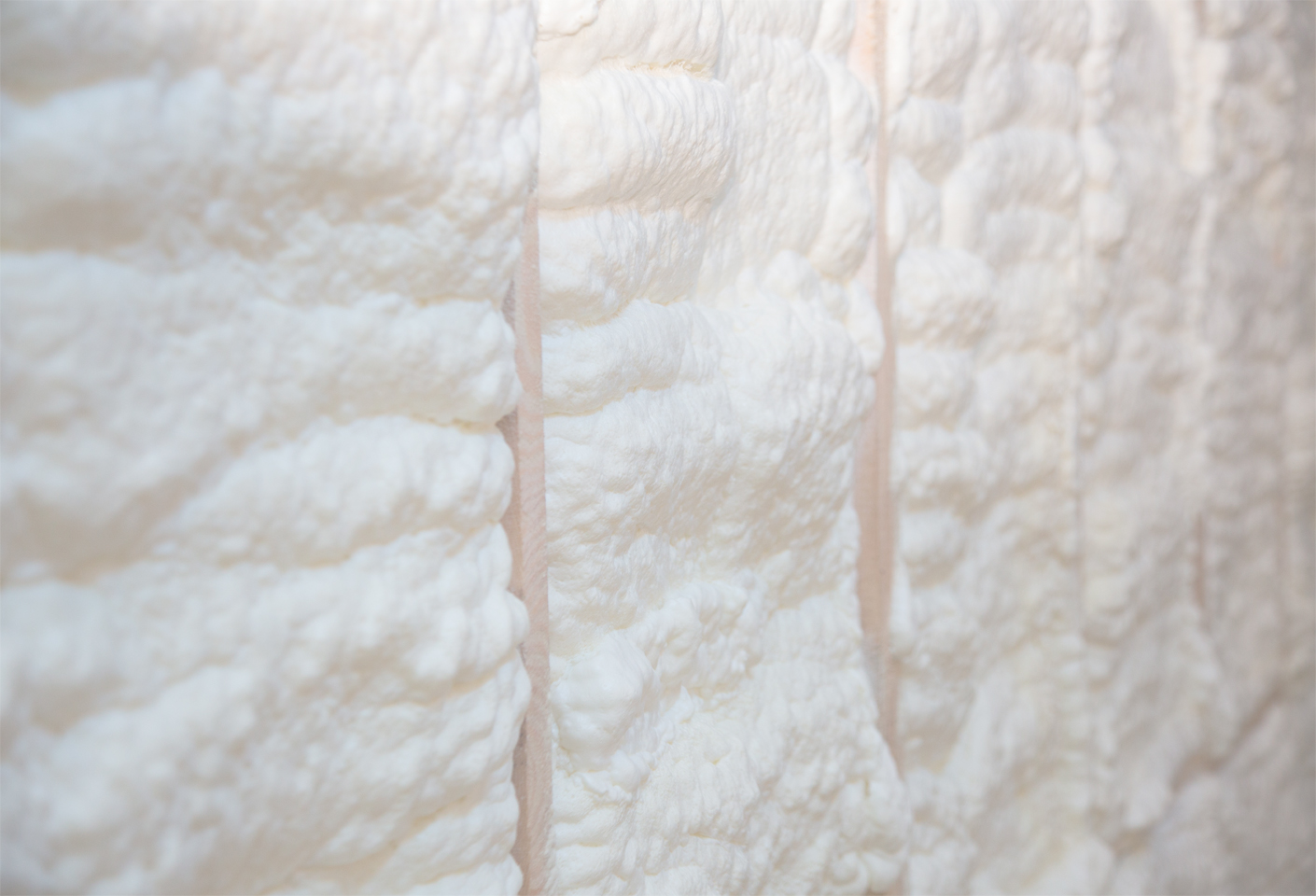 Is your cold, drafty basement starting to get on your nerves? Do you want your basement to be a place for your kids to hang out without disrupting the rest of the household? Then it may be time for you to consider basement insulation. In the Albany area, you can turn to the basement insulation contractors at E-Tech Spray Foam for effective basement insulation services. Our team is here to offer you a full range of insulation services for your basement, including insulation for basement walls and ceilings, as well as soundproofing. If you want to learn more about insulating a basement, get in touch with a member of our team today. We offer free estimates for all of our insulation services, so don't delay in getting your basement insulation installation!
Basements are prone to problems with excess moisture, mold growth, and energy leaks, which often spread to the rest of your house. That's why insulating basement walls and ceilings is so critical. The professionals at E-Tech Spray Foam are here to install insulation in your basement that will improve the overall air quality, comfort, and energy costs of your entire property.
Whether you need to add new insulation to an unfinished basement, or you want to replace some old, deteriorating insulation, we're the basement insulation contractor you need on your side. No matter what your specific goals are, you can rest assured that our team will work hard to meet them. We'll provide you with basement insulation that achieves maximum energy efficiency, health, and comfort.
Basement Insulation Experts
When you choose to work with E-Tech Spray Foam, you can be certain that you're working with some of the best basement insulation contractors in the Albany area. Not only are we committed to providing our customers with truly superior workmanship, but we also work with some of the most innovative, effective insulation products on the market. Our basement insulation contractors are certified to use Lapolla spray foam technology that is designed to seal your property from air and moisture intrusion. With our assistance, you can look forward to a basement that is dry, comfortable, and energy efficient.
Insulating a basement is no easy task on your own, but working with the talented contractors at E-Tech Spray Foam will help get you the dry, quiet, usable basement that you need. We have five years of hands-on experience working with insulation under our belts, and we'll help make your basement as comfortable and functional as possible.
Get Your Free Estimate!
Ready to get insulation for your basement walls and ceilings? Then you should contact the licensed and insured technicians at E-Tech Spray Foam right away. We're here to make insulating a basement easy, so call us today to learn more about our services or to schedule insulation for your basement!