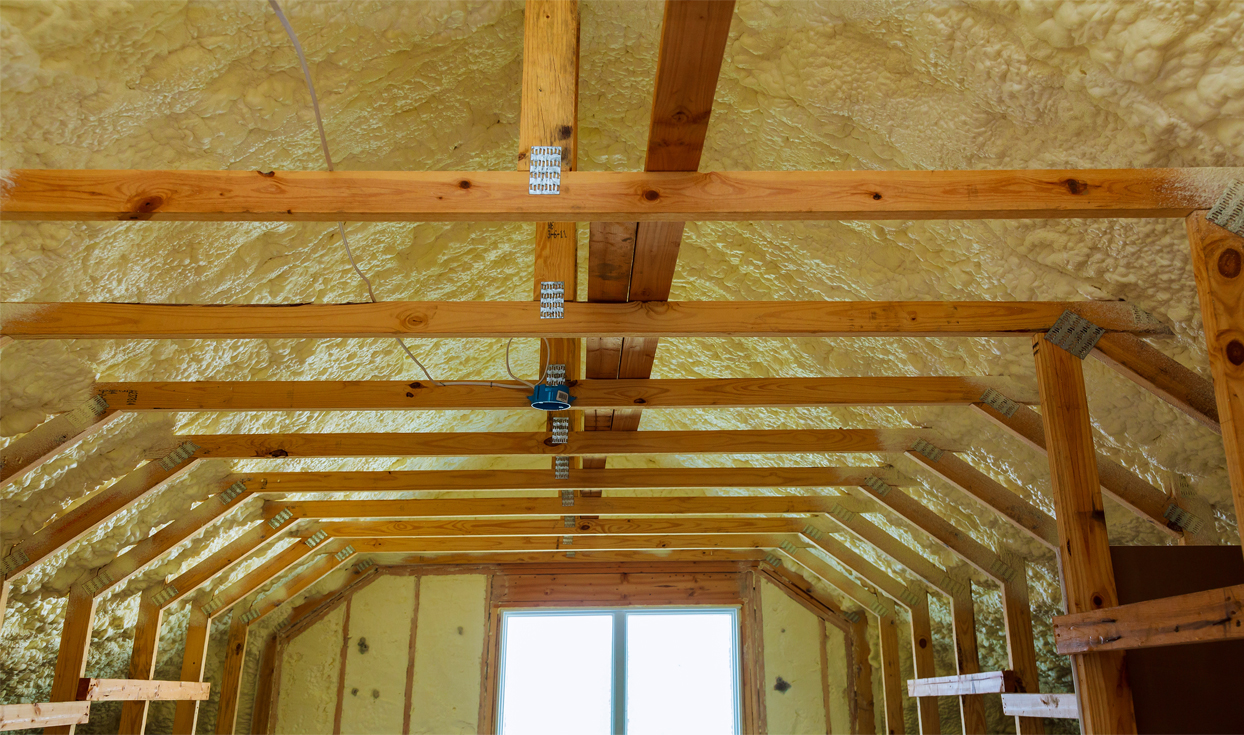 Are you looking for superior insulation for your home or place of business? Then you should consider working with a company that uses spray foam for insulation because this material is energy efficient, great for the environment, and will provide your building with the ultimate protection from air, vapor, water, and more. In the Albany area, you can count on the pros at E-Tech Spray Foam for superior spray foam insulation. We're certified to use high-quality Lapolla foam spray insulation, and we'll work hard to ensure that your residential or commercial space is properly insulated. Contact us right away to learn more about the benefits of foam insulation!
Save Money With Foam Insulation
One of the best reasons to choose foam insulation for your home or commercial space is the energy efficiency you will gain. Other types of insulation, such as batt insulation or cellulose insulation, do not provide the high level of energy efficiency that comes with spray foam. If you're looking for an easy way to cut down on your energy bills from month to month, then turn to the spray foam insulation contractors at E-Tech Spray Foam.
We work with both closed-cell and open-cell foam spray. Closed-cell foam spray is dense and often used to seal out air, water, and vapor; on the other hand, open-cell foam spray is fluffy and great for absorbing sound. No matter which option you choose, we'll make certain that your property isn't letting precious heat or cool air escape, and you'll notice a big difference on your energy bills.
Long-Lasting Spray Insulation
Another great benefit of insulation foam is that it that it doesn't settle like some of the other insulation types out there, like batt insulation or cellulose insulation. When it comes to insulating your home or commercial property, the last thing you want is ineffective insulation. Fortunately, you can avoid that problem altogether by opting for spray foam instead of other types of insulation. Spray foam insulation won't settle like the other varieties of insulation will, which means it will provide your property with a perfect seal for years and years.
If you're looking for long-lasting results that you can depend on, then it's time to call on the spray foam insulation installers at E-Tech Spray Foam. Not only are our insulation foam contractors fully licensed and insured for your peace of mind, but we also have five years of hands-on experience with spray insulation under our belts.
Contact Us Now!
Are you interested in insulating your Albany-area residential or commercial property? Then it's time to call E-Tech Spray Foam and discover the benefits of foam spray insulation. With help from our spray foam insulation contractors, you'll have a perfectly insulated property that is comfortable all year long!