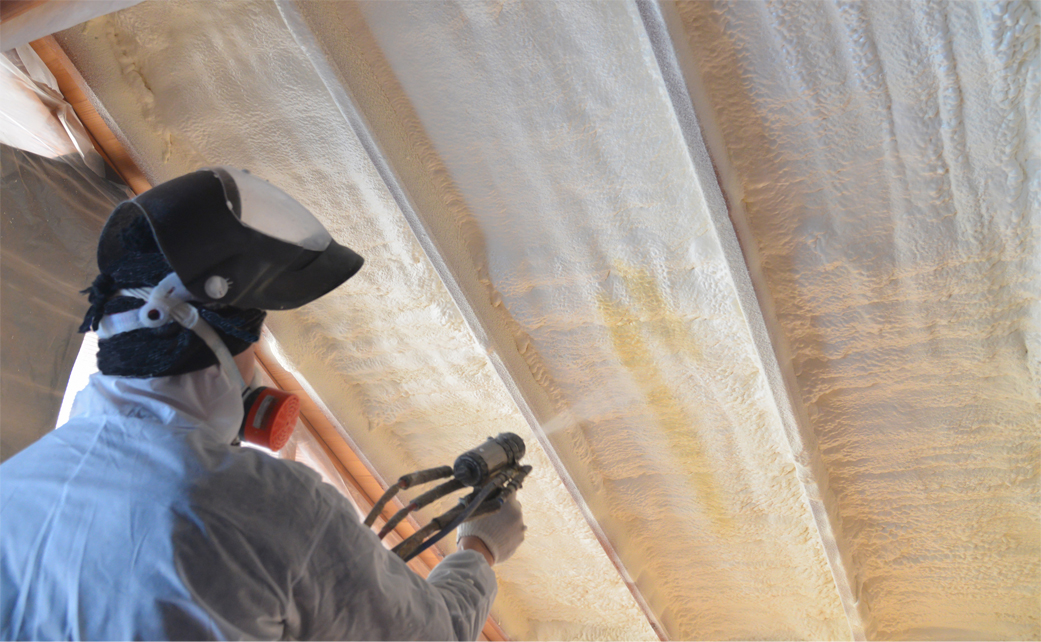 Does your home or commercial space need new insulation? While you could attempt DIY installation using blown-in fiberglass or other poorly constructed insulation products, this won't give you the high-quality results you need for long-lasting protection. Why waste your time with inferior products and application techniques when you can turn to the certified professionals at E-Tech Spray Foam for insulation installation? Our commercial and residential insulation contractors have what it takes to provide your Albany-area property with the ultimate energy efficiency, comfort, and functionality. Contact us today to learn more about our insulation services!
At E-Tech Spray Foam, we are proud to provide exceptional insulation installation for homes and commercial properties alike. Our certified insulation installers have experience providing a wide range of insulation services. Turn to us if you need insulation for:
Walls
Ceilings
Attics
Basements
Garages
Windows
Soundproofing
And more!
No matter what your insulation needs are, you can rest assured that our home insulation contractors will be able to meet them. We specialize exclusively in spray foam insulation, a form of insulation that is designed to provide top-notch protection from air and moisture. There are two types of foam insulation available, open-cell and closed-cell insulation, and the type we install will be determined by your specific needs. 
Importantly, our technicians are certified to install high-quality spray foam insulation from Lapolla, one of the industry's leading manufacturers! We also offer competitive pricing to ensure you get the best value for your investment. So, turn to us when you need insulation for your property, and we'll match you with the optimal products for your needs.
Experienced Spray Foam Installers
When it comes to insulating your residential or commercial space, there's no room for mistakes. After all, a poorly insulated property will lead to higher energy bills and can open up your property to the threat of water damage, rodents, insects, and more. That's why it's essential for you to put your trust in our professional home insulation installers.
When you choose to work with the commercial and home insulation installers at E-Tech Spray Foam, you can be confident you're receiving top-notch results. Our insulation specialists have five years of experience providing insulation services to local property owners, and we know the best methods for applying insulation to your home or commercial space.
Call Our Certified Experts Today!
If you need insulation for a home or commercial space in the Albany area, don't try to complete the project on your own. Instead, turn to the insulation installation professionals at E-Tech Spray Foam. Our licensed and insured insulation specialists have the knowledge and experience necessary to provide you with truly superior results that will protect your property from air intrusion, water leaks, excess moisture, and more. Call or email us right away to discuss your options with one of our spray foam insulation installers!